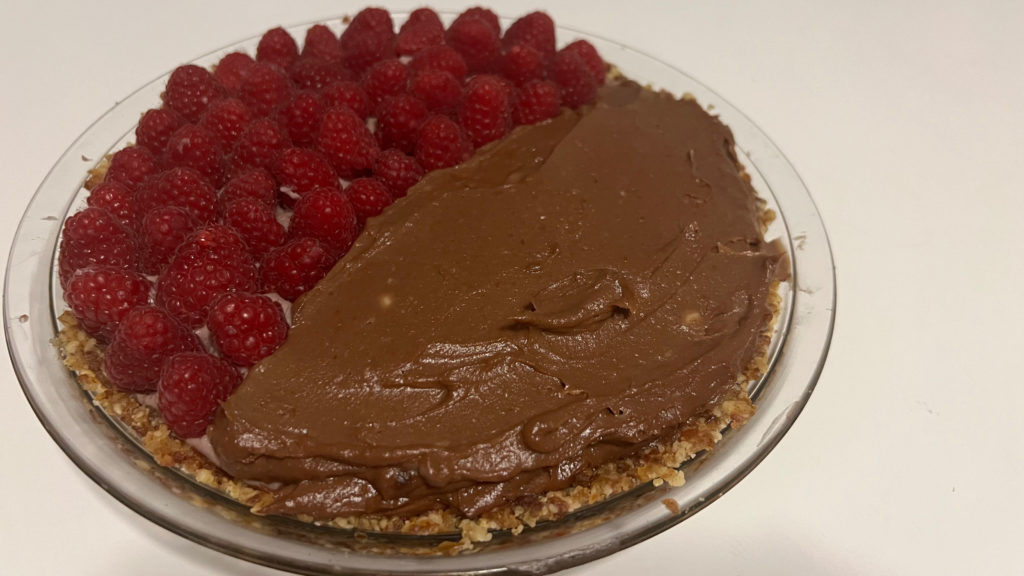 1 cup walnuts
2/3 cup madjool dates
Put dates and walnuts in food processor and blend until combined. Press into pie crust.
2 cups cashew nuts soaked overnight
1/4 cup cocoa powder
9-10 madjool dates
4oz frozen raspberries. fresh raspberries for garnish.
Using Vitamix or other powerful blender or food processor, combine drained cashews with dates to make basic filling. Divide mixture in two, and to 1/2 add cocoa powder, and to the other half add frozen raspberries. Put fillings into pie shell side by side. Pie is best frozen before slicing, can be eaten frozen or defrosted.