Welsh Tea Bread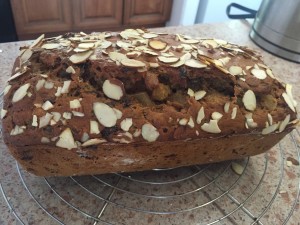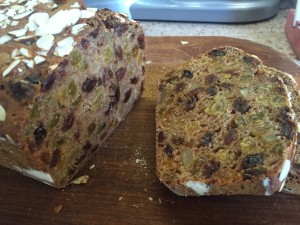 My mother used to make this bread and it is totally moist and delicious.  It is also almost completely, and naturally, fat free!  I have substituted the sugar in this recipe for honey, so it also contains no refined sugar.
2 cups mixed dried fruit
1/2 cup chopped christalized ginger
2 1/4 cups flour (1/2 wheat and half white)
3 teaspoons baking powder
1/2 teaspoon baking soda
1/2 teaspoon salt
1 3/4 cups hot brewed tea
1/3 cup honey
2 teaspoons cinnamon
1 teaspoon ground ginger
1/4 teaspoon cloves
1 egg
Brew tea using boiling water.  Add dried fruit, ginger and honey and mix until honey is disolved.  Soak fruit in tea for several hours or overnight.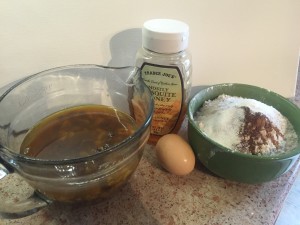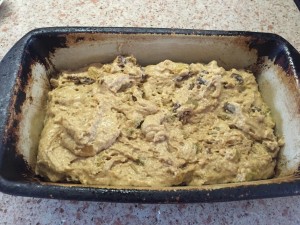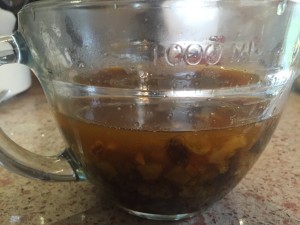 Mix dried ingredients together.  Add to fruit, honey and tea and combine, add beaten egg.  Mix until well combined.
Option:  You can sprinkle the top with slivered almonds or walnuts which is a yummy addition but completely optional.
Put into loaf pan and bake at 325 F for one hour or until cake tester comes out clean.  Turn out on a cooling rack to cool.  Slice and enjoy!